HACKING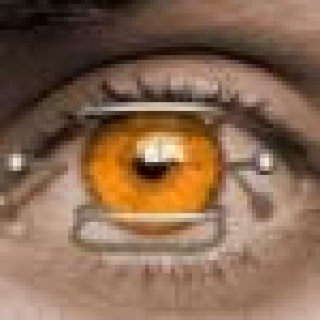 Why Hack? My friend was so disturbed about his girlfriend. He told me that there have been suspicious activities that she's doing recently. He's suspecting that his gf had another guy linked to her and they frequently see each other unaware... And he want to know some proof.

A beautiful lady share the same story with his bf alleged to be dating someone else. But no proof either.

A young man was laid off from his work with no apparent reason. He wants to take revenge against his company...


A high school dropout prefer to be with his gang hooked with illegal activities including hacking via rented computers in shops... Such stories are some of the reasons motivated people to be hackers or attackers.
And how will you be hacked?A weak password can easily be hacked by anyone who had the intention to open it. I, myself, might be able to guess it. How? Consider the following...i bet i'm making sense why i can discover your password:
Your password(pw) is derived from your partner, child, pet, fave nephew or niece's name, then possibly followed by a number. Am i right?
The last 4 digits of ur passport number, SSS, and the like maybe?
Date of birth, anniversary, 1st date, or 1st kiss' date.
Your hometown, city, street, school name, sports team.
Your company, office, or your employer's name.
"password", "letmein", "welcome"
"god", "love", "money"
"forever", "always", "sweetheart".
So, in sum, someone's password can be hacked by simply guessing given the above probabilities, on the one hand. On the other hand, weak or more secure passwords alike can still be hacked via available softwares and tools of varying target capabilities. Check the top 10 password cracker below.

How to use the process of brute force attack to actually breach one's personal security?

>You probably use the same pw for lots of stuff, right?

>Some sites you access frequently have weak passwords and are vulnerable to attack. You don't care much whatever pw you use, thinking 'nobody' will see it anyway.

>Your bank account number, SSS, passport are a bit hard to crack so i will not deal on these. But you can peep at your partner's or friend's numbers if you'd like. But, beware, you might be caught.

>And what to do now? Unleash Brutus, wwwhack, or THC Hydra on their server with instructions to try, say 10,000 or more username-pw combinations, whatever makes you happy.

>Note that your login names and pws are stored so nice uncrypted at your web browser's cache.
---
Top 10 Password Crackers
---
Some Password Tips :
Randomly substitute numbers or special characters for letters.
Combination of lower and upper-case letters and numbers.
Think of something you were attached to when you were younger, but dont choose a person's name! Every name, place, word in the dictionary will fall under a simple brute force attack.
A place you loved, restaurant, etc.
Different usernames and pws combinations.
Roboform. Use this if it's hard for you to remember your passwords.
---